With its innovative technology in the highly competitive and expanding compression therapy market, investor-backed medical device startup, Recovery Force, understood the importance of speed to market.

However, maintaining compliance with FDA regulations using their previous paper-based quality system was taking huge amounts of manual labor and time to get design and development documents reviewed and approved.

Jeff Schwegman, director of engineering at Recovery Force, and his team knew there had to be a better way. In the past, Jeff had tried solving this problem using both large legacy systems that took months, if not years to implement, and smaller solutions that weren't purposely built for med device to no avail.

When Jeff learned that Greenlight Guru had built a cloud-based eQMS software solution that allowed, not only for large savings of time and effort through electronically routing and approving documents, but also allowed him and his team to see all the relationships between the design controls on one screen, they were eager to start reaping the benefits.

And benefit they have, Jeff said Greenlight Guru has made their processes, "tenfold more efficient at least."
The Challenges: A Medical Device Startup Looking for a Better Compliance Solution
Jeff Schwegman, a medical device veteran with over 18 years experience in the industry, was frustrated with the amount of time it took his team to get documents routed and approved using their previous paper-based quality system.
He wanted his engineering team spending more time doing their actual job and less time being frustrated maintaining documentation using clearly out-dated methods.
"The biggest frustration really was the amount of manual labor that it took, and time that it took to get documents reviewed and approved. Being paper-based, it's a lot of documentation, a lot of effort to get things through the system and through all the approvers. It just took a massive amount of time and effort to do so." - Jeff Schwegman
The Solution: Using Greenlight Guru to Save Time and Effort
Being a medical device startup, Recovery Force required a system that was practical for their virtual team to use now and wouldn't take months and months to implement; this eliminated many vendors when combined with their desire for software that is easy-to-use.
"We've even used smaller software that is supposed to be more straight-forward. That takes months and months and months to implement. And those are not geared toward design controls and design and development. Greenlight Guru is set up that way for design controls and the implementation is done in days versus months or years." - Jeff Schwegman
Greenlight Guru's innovative user experience was another big benefit for Jeff and his team as it has helped those less experienced with the design control regulations understand their purpose.
"Having that dashboard all on one screen is a huge help for people that use it all the time and understand design controls but also for people who don't understand, it shows how it all comes together in one picture, rather than a bunch of words in a bunch of procedures all over the place." - Jeff Schwegman
The Results
:
A Tenfold Increase in Efficiency with Greenlight Guru
What used to be a frustrating and time consuming experience of routing and approving documents all over the country is now a process Recovery Force executes with easy.
"You've got savings in time by having remote access. You have savings in time just handling the physical pieces of paper when you're developing the document. You don't have to handle that piece of paper because you don't have to have manual signatures. You don't have to have seven people approve it by hand; print and scan, print and scan seven times, you can have all them do that electronically. It's a huge savings in time and effort. And both of those play a huge role." - Jeff Schwegman
Not only have Recovery Force's document control processes become, "tenfold more efficient at least" using Greenlight Guru, the software has also made their team's job of maintaining compliance with design controls simpler as well.
"Those design and development documents don't always get updated because it's such a daunting task many times, but with Greenlight Guru having that software there that links everything, including risk analysis, that's a huge key because now it's not such a burdensome task to go back in and make sure things are updated. It links those documents and as you change one, you know that these others have to also change or could be affected. It's much easier when it tells you to do things rather than digging through documentation, mounds of documentation, to try to find the things you're supposed to be updating as well to be compliant." - Jeff Schwegman
About Recovery Force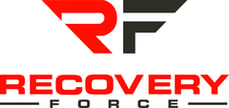 Recovery Force is an investor-backed medical device startup with a technology in active compression wear aiming to make a dent in the $2.6 billion compression therapy market. Founded in 2013 and based in Fishers, IN, they have designed technology to be the only active compression that is silent, lightweight and anatomical, allowing users total mobility during warm-up and recovery. The 10-person company is pre-revenue and have recently submitted their 510(k) application to FDA to obtain clearance to market their device.