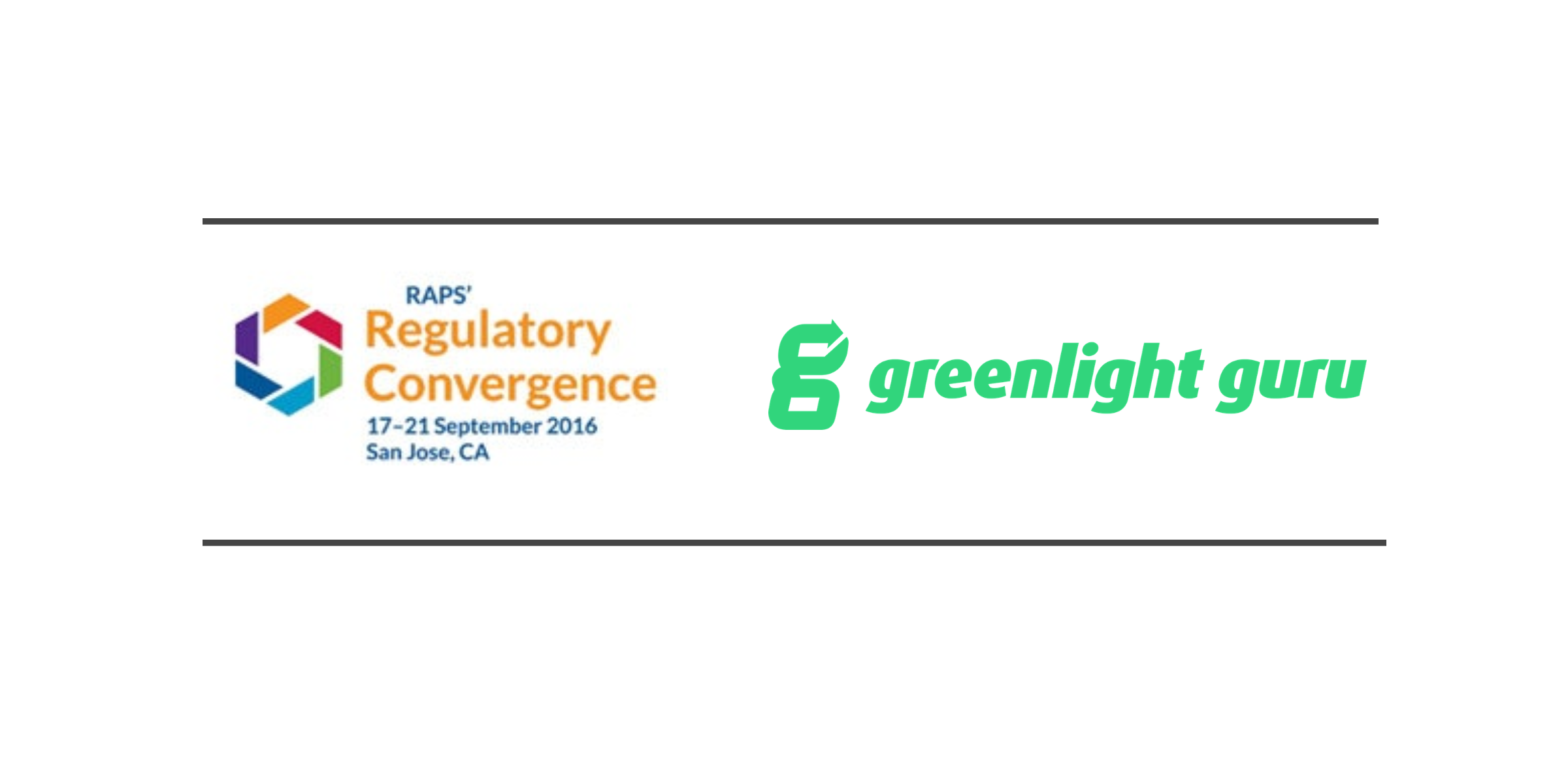 Be sure to come out and meet some of the Greenlight Guru team at the RAPS Convergence in San Jose September 17-20, 2016.
Greenlight Guru's Jesseca Lyons, our customer success expert and a medical device product development engineer has been invited to lead two workshop sessions at RAPS annual premiere event.
She will be leading one session on the FDA QSR and the second on Design Controls.
Jesseca's sessions will be part of the US Regulatory Essentials, Medical Devices and IVDs workshop on September the 17th. Her sessions will take place at 12:00pm and 1:30pm PT respectively.
The workshop will provide a comprehensive overview of US regulatory affairs for devices and IVDs. The workshop will benefit individuals who are new to the regulatory profession, changing product line/industry or preparing for the RAC US examination. Laws and policies affecting US regulation of devices and IVDs; an overview of the agency structures regulating these products; and advertising, labeling and promotional aspects, and postmarket, compliance and enforcement requirements will be covered.
You can view the workshop's full agenda here.
If you're going to be at RAPS Convergence this year, we'd love to meet! Please shoot an email to LetsChat@Greenlight Guru if you're interested in scheduling a meeting at the event.