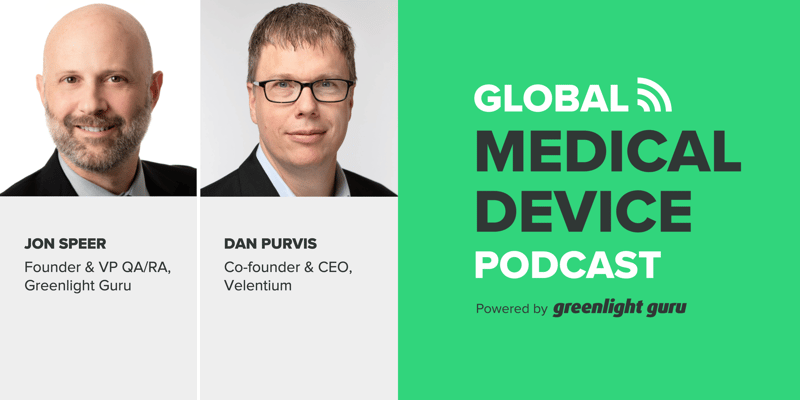 Are you discouraged by all of the negative news and sad stories about COVID-19? Let's shift the focus to a story centered on positivity and innovation that will reignite hope for a better, safer road ahead.
In this episode of the Global Medical Device Podcast, Jon Speer talks to Dan Purvis, CEO and co-founder of Velentium. Dan shares some much needed positivity through the uplifting stories and experiences of Project V, a collaborative venture backed by Velentium, Ventec Life Systems, and General Motors (GM).
Project V is making a lasting difference by mass producing ventilators comprised of five separate devices to save lives and meet worldwide demand in response to COVID-19.
LISTEN NOW:
Like this episode? Subscribe today on iTunes or Spotify.
Some highlights of this episode include:
One-Stop Shop: Velentium is an end-to-end design, development, and manufacturing firm that transforms intellectual property into fully submitted and approved commercial medical devices.
The nine key areas of a medical device are human factors, cyber security, test systems, electrical, firmware, mobile, Cloud, mechanical, systems engineering.
Ask 'why' before 'what' when it comes to Velentium. Cash is necessary in a business, but it's not the reason 'why,' which is to change lives for a better world.
Project V: Ventec could build more ventilators, if more resources and help were available. Velentium and GM answered the call for action. Right thing to do!
Pieces, Parts, and Production: Ventec's 5-in-1 ventilator, oxygen concentrator, cough assist, suction, and nebulizer (VOCSN) device was scaled to a simple ventilator line called, V+Pro.
Politics, Businesses, and Pace: What's more important and necessary? Dan describes obstacles and how Project V device developers overcame them. From a quality perspective, ventilators must help, not hurt people.
Human Moments: Ask for help and take business, physical, interpersonal, and emotional risks by reaching out during isolation. You won't regret it.
Links:
General Motors Helping Ventilator Maker Boost Production During Coronavirus Crisis
Virtual Summit Replay: Responding to the COVID-19 Pandemic: Scaling Up Operations When It Matters Most
MedTech True Quality Stories Podcast
Greenlight Guru YouTube Channel
Memorable Quotes by Dan Purvis:
"We started Velentium around a culture that started at the core around a passion to change lives for a better world."
"Why Velentium? It can't be about cash. Cash is absolutely necessary in a business, but it's not the 'why'."
"Stick to your values because your culture matters. As a device developer, we're in this business because we care."
"From a quality perspective, there is leeway. But leeway is different than just sound engineering."
---
ABOUT THE GLOBAL MEDICAL DEVICE PODCAST: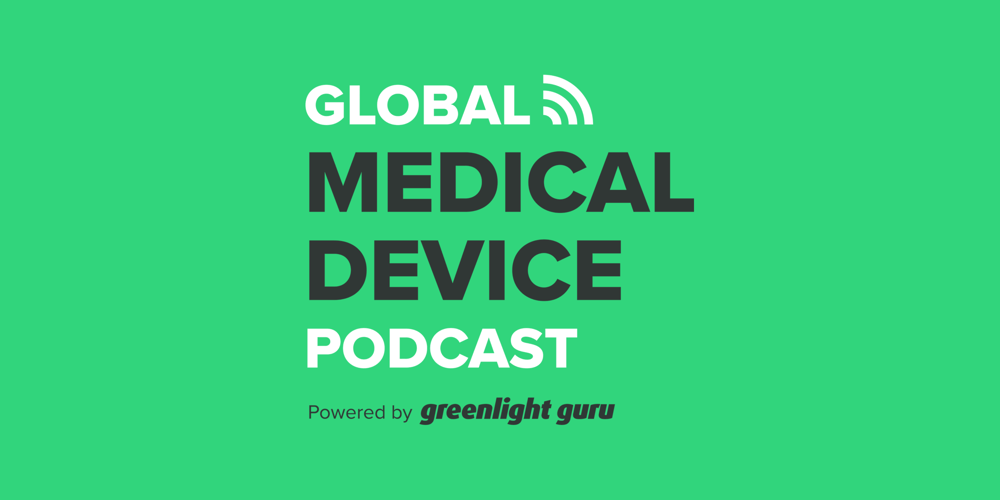 The Global Medical Device Podcast powered by Greenlight Guru is where today's brightest minds in the medical device industry go to get their most useful and actionable insider knowledge, direct from some of the world's leading medical device experts and companies.