Medical device quality management system (MDQMS) aligns with latest version of globally recognized risk management standard.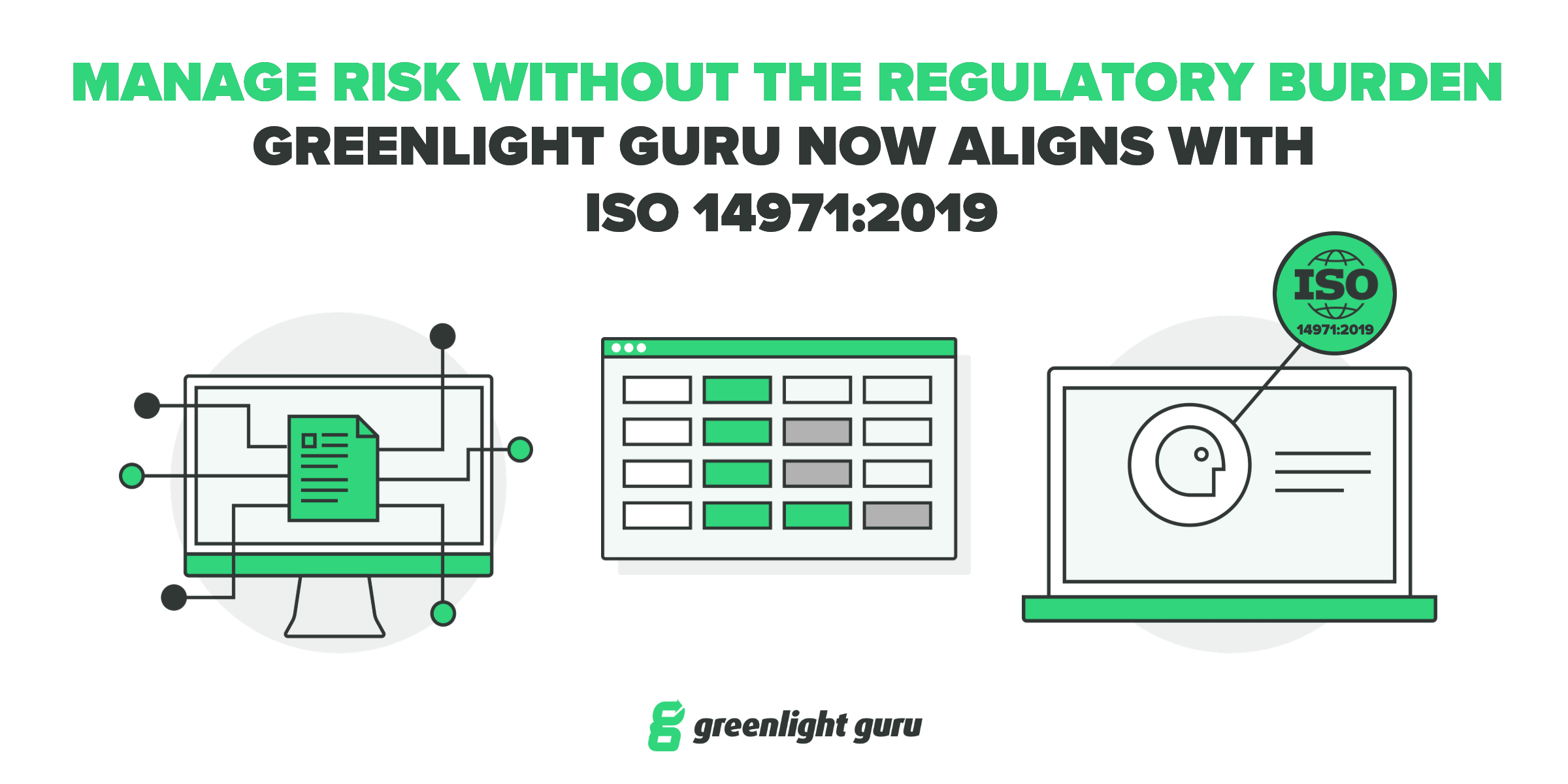 INDIANAPOLIS — March 9, 2020 — Greenlight Guru, the only medical device quality management system (MDQMS), today announced new software platform updates in order to align with the recently updated International Organization for Standardization (ISO) 14971:2019 standard, as well as further enhancements to the Change Management capabilities they debuted in December 2019.
ISO 14971 is the predominant standard for risk management in the medical device industry, of which compliance is required in the United States, Canada, and the European Union. Put into effect in December 2019, ISO 14971:2019 is the latest update to the application of risk management for medical devices. It serves to define better key terminology, residual risk identification, and personnel competence.
"This iteration of the ISO 14971 standard is the first update in nearly 13 years, and offers much-needed clarifications to reflect current best practices," said Jon Speer, founder and VP of QA/RA at Greenlight Guru. "The update to our platform not only conforms to the new standard but represents our continued dedication to being the best quality management system for medical device companies."
Greenlight Guru's timely platform update to help medical device companies comply with these changing regulatory standards is proof that they eliminate the burden of allocating internal resources to update the design and quality processes for customers, allowing them to stay current with evolving industry regulations and compliance requirements.
Updates to the Greenlight Guru platform reflect changes to align with ISO 14971:2019, as well as several productivity enhancements, including:
The debut of Group Management, which gives companies the flexibility to create & manage different Groups of employees based on how their teams or organization are uniquely structured
Enhanced Change Management capabilities intended to assure medical device companies are systematically assessing the impact of changes through built-in change evaluation functionality
This announcement comes on the heels of significant enhancements to Greenlight Guru's Change Management workflows, the launch of Digital Design Reviews, and the company's fifth consecutive quarter as a G2 Crowd market leader in the quality management software category.
For more information about Greenlight Guru's Risk Management capabilities, please visit https://www.greenlight.guru/risk-management-software.
About Greenlight Guru
Greenlight Guru is the only quality management software platform designed specifically for medical device companies. The platform helps companies bring safer products to market faster, simplifies FDA and ISO regulatory compliance and provides a single source of truth by connecting the management of all quality processes like CAPAs, risk, audits and more. Greenlight Guru's platform is used by thousands of users across the globe to push beyond baseline compliance and achieve True Quality for their medical devices.