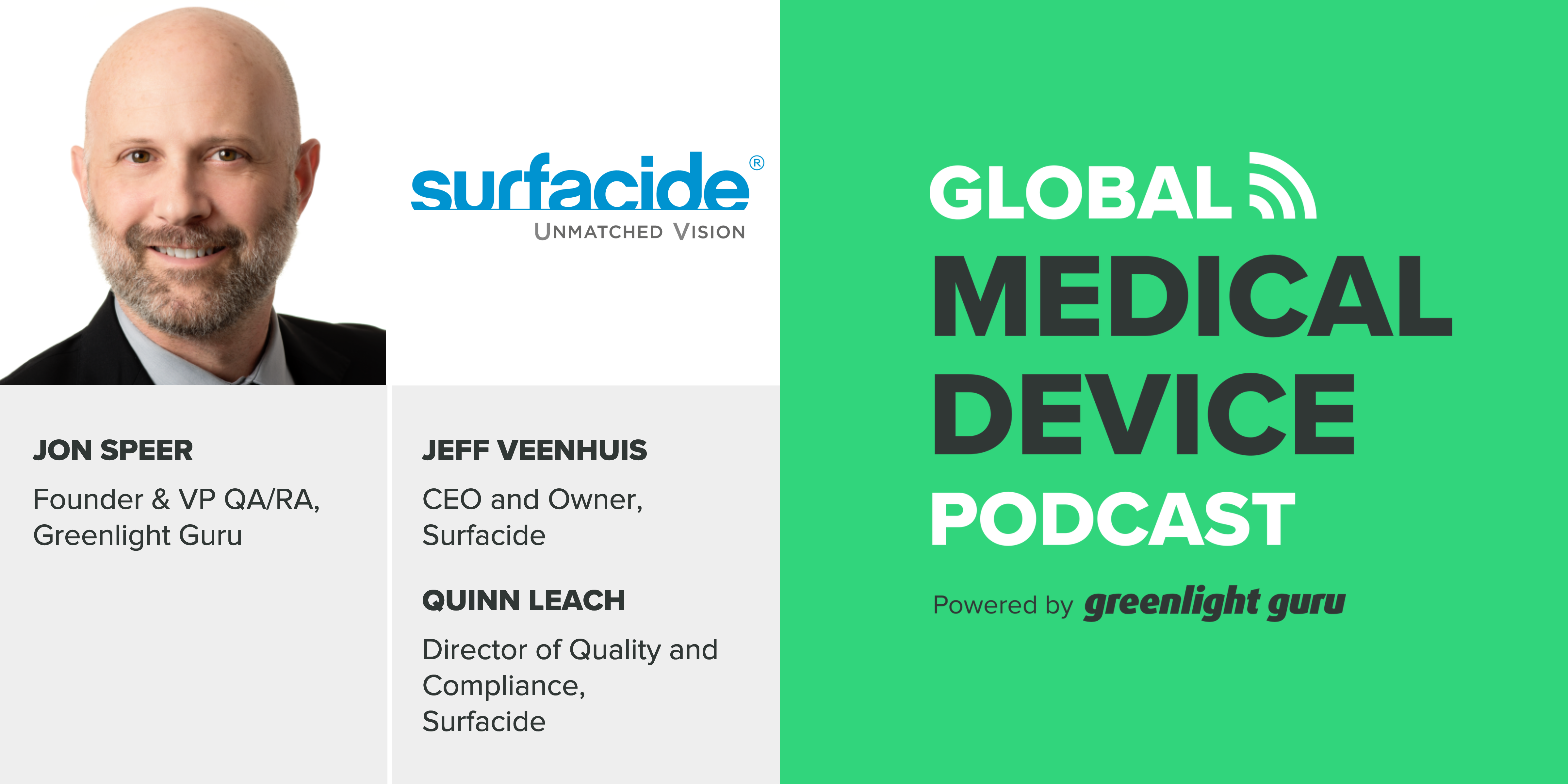 During the COVID-19 crisis, medical device companies are improving and saving the lives of healthcare professionals, providers, and patients with innovative technologies aimed at slowing the spread of the novel coronavirus.
In this episode of the Global Medical Device Podcast, Jon Speer talks to Jeff Veenhuis and Quinn Leach from Surfacide, a company actively working in the fight against COVID-19 with their proven UV-C technology that destroys pathogens, including the novel coronavirus.

Listen to their powerful story about how Surfacide has embraced the opportunity and is scaling operations in order to protect frontline healthcare workers around the world.
LISTEN NOW:
Like this episode? Subscribe today on iTunes or Spotify.
Some highlights of this episode include:
ABCs of UV: All three ultraviolet heat types come from the sun, only UV-C is blocked by the ozone layer because high doses can damage genetic material and break protein bonds.

Multidrug-resistant organisms, such as COVID-19, MRSA, and SARS, affect 5-15 percent of hospital patients and create inefficiency, additional cost, and immortality.

Coronavirus Data and Evidence: Until a specific energy type is determined, early stages of Surfacide's UV-C research airs on the side of caution and compliance.

Personal Protective Equipment (PPE): How can UV-C be used to disinfect masks and do a limited number of reprocessings?

Greenlight Guru's Quality Management System (QMS) offers scalability for Surfacide's solutions and sales to expand globally for a sustainable business.

Surfacide's goal is to provide a safe environment for healthcare workers and patients by eliminating the bioburden potential.

Prevention Strategies and Infection Control Standards: Continue to wear masks, gloves, and other PPE at home, work, and everywhere else to make a difference and the world safer.
Links:
Methicillin-Resistant Staphylococcus Aureus (MRSA)
Severe Acute Respiratory Syndrome (SARS) Virus
Journal of the American Medical Association (JAMA)
Emergency Use Authorization (EUA)
COVID-19 Impact on Medical Device Industry
MedTech True Quality Stories Podcast
Greenlight Guru True Quality Roadshow
Greenlight Guru YouTube Channel
Memorable Quotes from this episode:
"We actually try and leverage technology and then use the laws of physics to deliver energy in the healthcare spaces that can make them safer." Jeff Veenhuis
"Multidrug-resistant organisms affect five to 15 percent of patients in a hospital, depending on where you are in the world." Jeff Veenhuis
"How could we use UV-C to disinfect these masks and do a limited number of reprocessings?" Jeff Veenhuis
"We've really kept a focus on the healthcare space. We know that's where people are at risk, and we know that's where we can both keep the workers (and patients) safe." Jeff Veenhuis
---
ABOUT THE GLOBAL MEDICAL DEVICE PODCAST: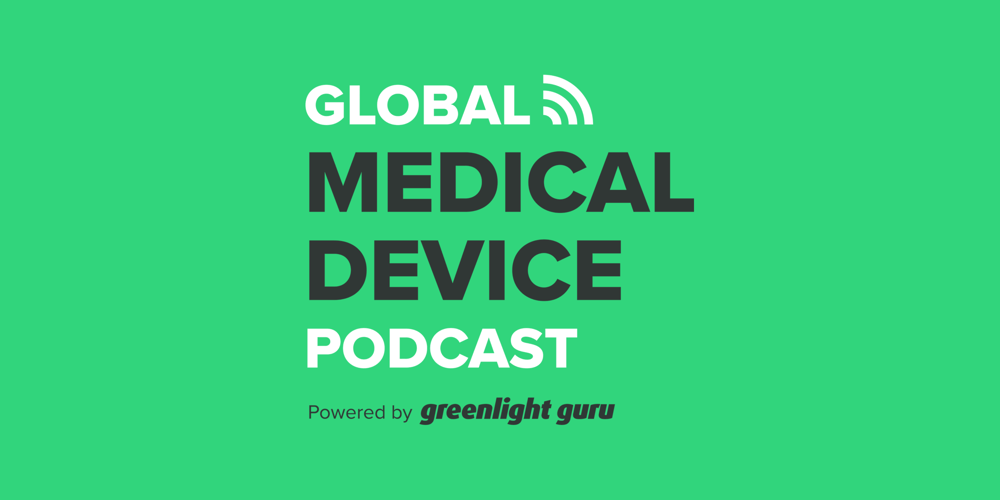 The Global Medical Device Podcast powered by Greenlight Guru is where today's brightest minds in the medical device industry go to get their most useful and actionable insider knowledge, direct from some of the world's leading medical device experts and companies.