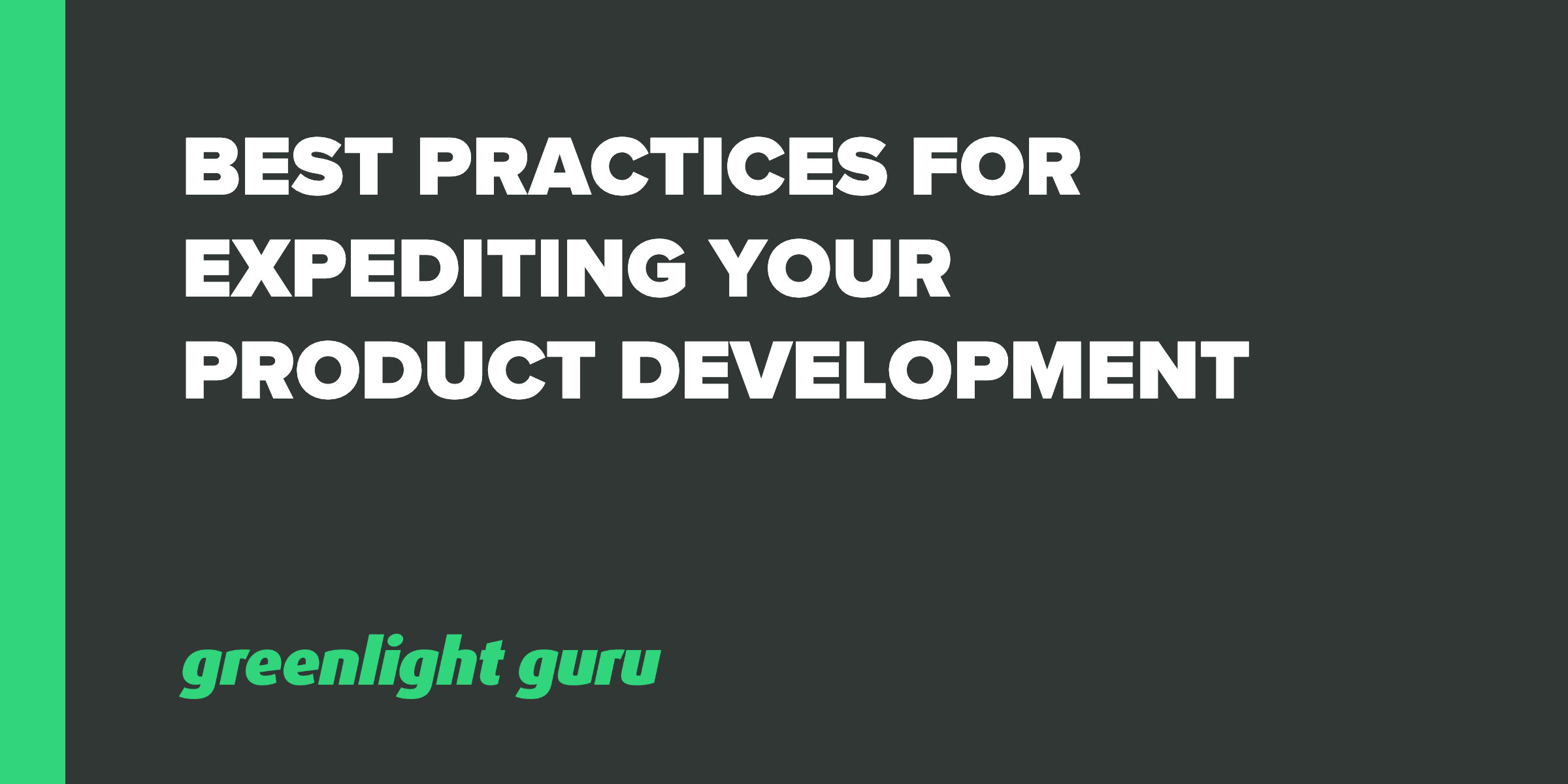 Speed to market is one of the major challenges for medical device companies. So, how can you expedite the process while maintaining quality and compliance?
The design and development of a device requires a considerable investment of time and money from the company. If you're a relatively young business, you might not have the runway available for too many delays. For this reason, some companies may falter and have a hard time regaining lost momentum.
Of course, successfully navigating the complex world of regulatory compliance is no easy task either. Regulations exist in order to ensure the safety of its end users. Those regulations serve a monumental role in setting a standard for our level of care and the safety measures around that care. Be that as it may, noncompliance is the number one reason products get delayed.
That leaves the question, how do you strike the right balance between expediting the time it takes to bring your medical device to market and ensuring that device remains in compliance? What are some best practices to create a synergy between these two functions?
FREE DOWNLOAD: Click here to get your free product development checklist to expedite your time to market.
Key Mistakes Made During Product Development
First, let's take a look at some of the common pitfalls companies make, which in turn, cause delays in getting medical devices to market:
Failure to establish a clear user need. Do patients need your medical device? Is it sufficiently different to existing products on the market?
Missing or disorganized documentation. This is why establishing an electronic QMS early is important.
Regulatory submission is not completed correctly. This is an easy mistake to make, especially if the process is new to you. We recommend partnering with industry experts who have experience in this niche area.
Noncompliance. For example, insufficient CAPA processes.
Failure to consider all aspects of the supply chain during the design phase. For example, when choosing materials for your product, you need to understand the cost of the materials and identify vendors with a sufficient supply.
Requirements for tooling and capital equipment left until late in the design phase. Whether you are going to make your product in-house or at an outside facility, It's important to engage with manufacturing experts early in the design phase.
How to Expedite Your Development Process
Nearly every medical device company aims to get their product to market as quickly as possible. After all, any delay may be an opportunity for a competitor to take its place. In order to ensure your product avoids unnecessary hold-ups, here are a few best practices to adhere to during your design and development process:
Validate Your Product Idea
You might feel that the current medical widgets are not at a performance standard where they could be, but does the market feel the same way? Iterations and re-iterations of products can cost a lot of time and money, delaying your eventual release to the market. One of the common causes of this is not having a clear vision of the problem the product is actually solving.
It is worth spending time during the pre-design phase defining what that problem is and ensuring there is in fact a market for your proposed solution. To do this, you will need to complete some research.
Competitor analysis should be part of this initial research. Identify similar solutions and look for feedback from their users. Are there pain points within the competitor's product that you can solve with yours? Examples might be; the cost of the product, how simple it is to use, how long a procedure takes or level of comfort with using the product.
The next part is determining whether those pain points you identified are sufficient enough to motivate the users of that product to adopt an alternative solution. Will they actually purchase your solution?
Market research, such as conducting a survey, is an effective way to gauge interest and determine the demand for your product. Survey participants could even serve as potential beta testers for later, if necessary.
Centralize Your Data
One of the biggest causes of delays in getting medical devices to market is missing or disorganized paperwork. Implementing a right-sized Quality Management System for your company is imperative, as it will serve as the underpin of everything you do within your development process. In fact, it's required by law in the U.S., under FDA 21 CFR part 820 Quality System Regulations.
Ultimately, it's up to you how you want to organize your quality system. Bear in mind that no matter how you manage it, your documentation must be kept up-to-date and you must be able to demonstrate that you have processes and procedures in place that line up with the regulations.
The simplest and most effective way to do this is through an electronic QMS, which allows manufacturers to keep all data easily centralized and accessible. We recommend choosing a system that makes it easy to track version control and keep all relevant parties involved at all times. This is one reason why we created Greenlight Guru's medical device QMS (MDQMS) software solution.
Know Your 510K Submission
The 510(k) is the premarket submission that all medical device developers must submit to the FDA to prove that their device is safe, effective and has been developed according to the regulations.
An incredible 69% of 510(k) submissions are rejected by the FDA the first time, while 75% of those submitting first-time submissions are rejected. This can represent significant delays to getting your product to market.
We strongly suggest companies to always make a plan for a 510(k) submission. This is not a form you fill out in 10 minutes, you can expect to spend 100 hours plus on doing it correctly. Be organized early to get this done, understand the rules and pitfalls around it and budget your time so that you're not attempting to rush through.
Source Suppliers and Equipment Early
During your design phase, you will usually be figuring out what materials you need and what type of manufacturing equipment will be needed. Many developers find that it's not just a simple matter of getting on the phone one afternoon to source suppliers for these items.
If you leave it too late into the design phase, you can find yourself scrambling to find sufficient supplies and having to have equipment specifically built for you, which might take quite some time to create.
You don't want to be waiting for manufacturing equipment or supplies, so put these on your list as early as possible during the design phase.
FDA Breakthrough Devices Program
There is another program worth knowing about and mentioning in any discussion about expediting a medical device to market. FDA's Breakthrough Device program, which replaced the Expedited Access Pathway (EAP), can provide a quicker pathway for medical devices which meet certain criteria.
The main goal of the program is to provide patients and health care providers with timely access to eligible medical devices by speeding up their development, assessment, and review, while still maintaining the requirements defined for premarket approval, 510(k) clearance, and De Novo designation.
Medical devices that qualify for the program must meet both of the following criteria as outlined by FDA:
The device provides for more effective treatment or diagnosis of life-threatening or irreversibly debilitating human disease or conditions.
AND
The device meets at least one of the following criteria:
Represents Breakthrough Technology
No approved or Cleared Alternatives Exist
Offers Significant Advantages over Existing Approved or Cleared Alternatives
Device Availability is in the Best Interest of Patients
If this sounds like something you might qualify for, it is highly recommended that you submit your plan to the FDA as early as possible in your development process. Details for how to do so can be found in FDA's Guidance Document, Requests for Feedback and Meetings for Medical Device Submissions: The Q-Submission Program.
One of the benefits of this program for eligible companies is early and frequent interaction with the FDA, including senior management involvement, being assigned a caseworker and receiving priority for review.
In the case your medical device meets the qualification criteria, you should still explore all potential pathways available to determine which is best for your product and business needs. You should make a determination as to how it will fit with your development roadmap. Generally speaking, it is of the most benefit to those who are in the very early stages.
FREE DOWNLOAD: Click here to get your free product development checklist to expedite your time to market.
Final Thoughts
One of the biggest takeaways for device makers should be that expediting your product to market requires methodical organizing and planning from your company. It's one of those things that may cause hesitation in some depending on certain prioritizations in your product roadmap; for example, setting up a QMS seems like so much extra work when you'd rather be perfecting your product.
We've seen enough delays in the premarket process that we'd suffice it to say you will be saving time (and money) in the long run by implementing a quality system to accelerate your processes, partnering with the right team of industry experts to ensure regulatory compliance of your device, and planning early on in product development for future post-market activities.
Greenlight Guru's medical device QMS (MDQMS) software is purpose-built to streamline your entire product development process. Our Guru team of industry experts acts as an extension of your own team, guiding you through any quality and regulatory hurdle to ensure compliance. With our easy to use, cloud-based solution, you can seamlessly manage documentation to reduce risk, and plan for future post-market needs, providing you the means to simplify and expedite product development.
---
Looking for a design control solution to help you bring safer medical devices to market faster with less risk? Click here to take a quick tour of Greenlight Guru's Medical Device QMS software →