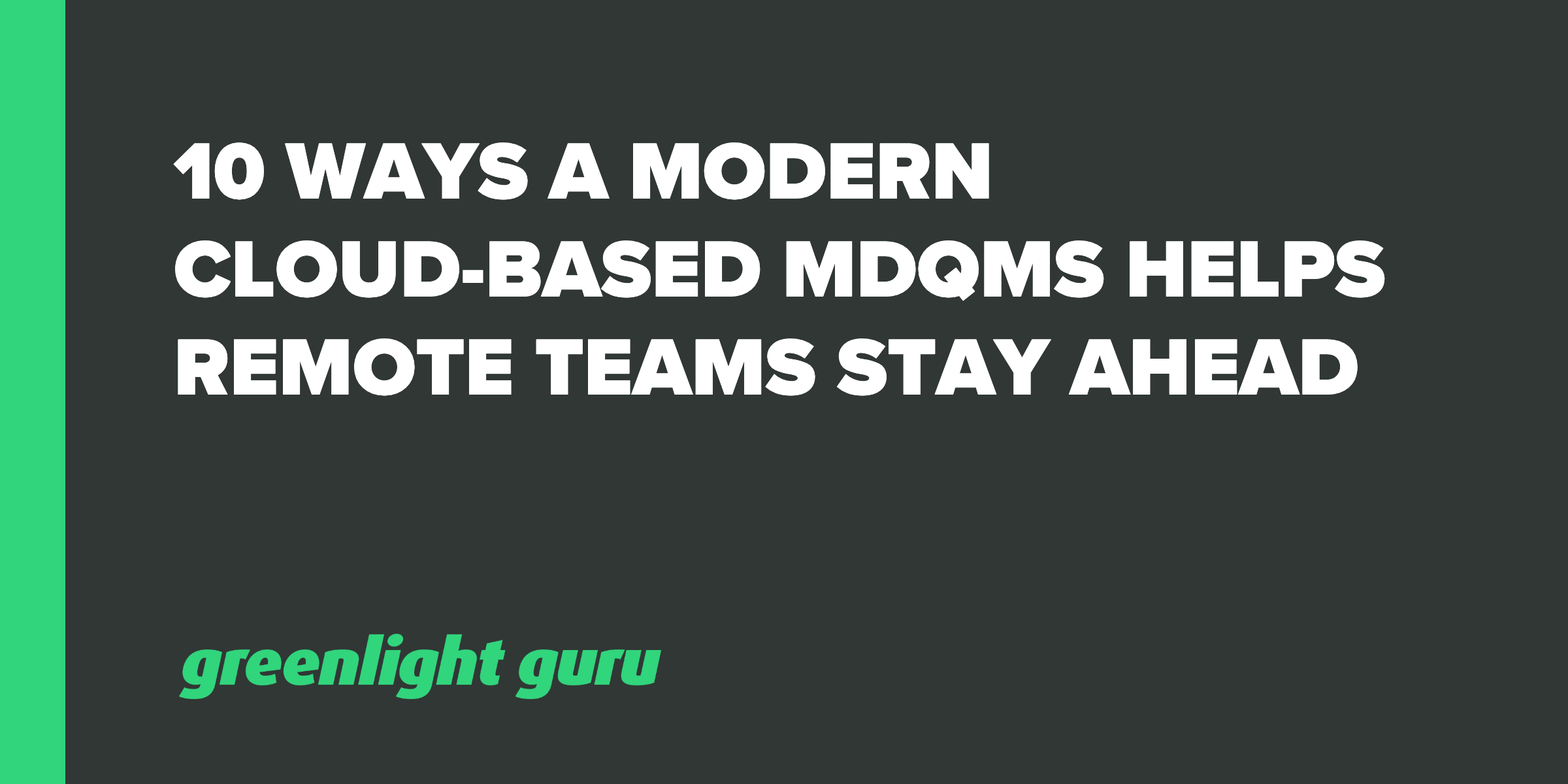 During unprecedented times, medical device companies are finding themselves facing unusual challenges while also being called upon to work proactively as part of the solution to produce innovative ideas and life-saving medical devices.
A common challenge that companies face is the ability to operate remotely. With this challenge comes many unknowns and gaps in how to continue managing your team's collaboration, communication, and current processes for managing quality.
To be confident in your team's transition to operating remotely, you must be ready and able to take your quality system online.
The last thing a company wants to experience is the downfalls of their QMS hindering their team's productivity, while wishing for a system that better supports their needs and provides continuity in your business - and overall ability to manage quality while operating from a distance.
The control (and the relief) a company's quality system can provide their team during uncertain times all lies in the tools and technologies used for managing your quality system and processes.
To help team's balance their collaboration and communication efforts, while continuing to manage your quality system - even outside of the office - we've gathered 10 ways a cloud-based, Medical Device Quality Management System (MDQMS) can help remote teams stay ahead...