From the beginning of your product's design process all the way through its complete lifecycle - greenlight.guru brings your entire quality manegement system into one, easy to use platform.
The result? Less stress, more control, complete traceability, and a quality management solution that actually works for you.
For the first time you'll be able to: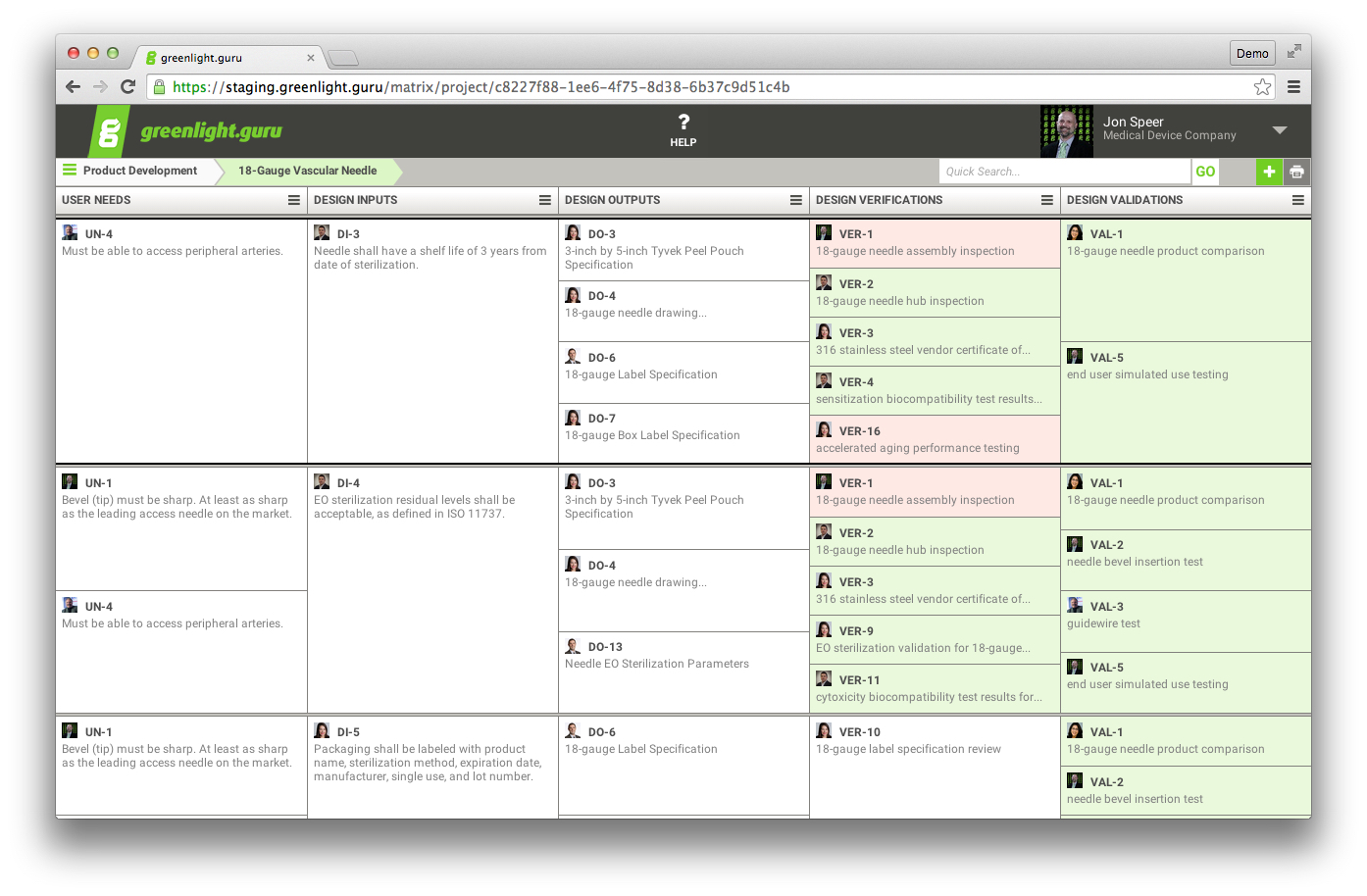 √ Get to market faster
√ Simplify your compliance
√ Reduce your risk
√ Increase your visibility
√ Cut your costs
√ Improve your efficiency
√ Make your team more productive
...all at the same time using just one solution.
Fill out the form to get your own free personal demo of greenlight.guru's quality mangement software platform.
We can't wait to hear from you.