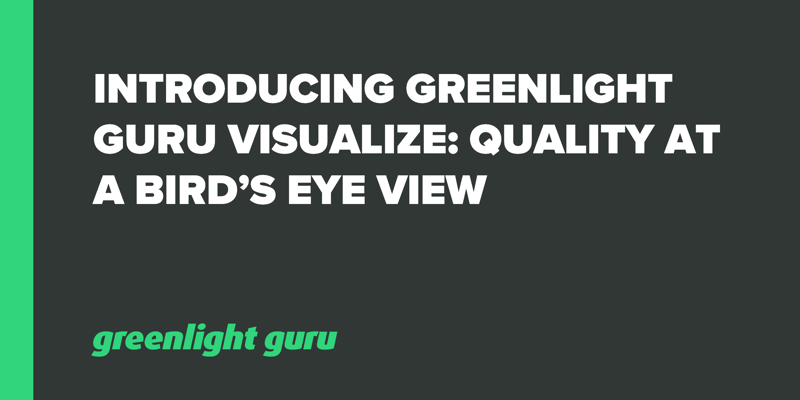 Most people are visual learners. In fact, it has been reported that visuals can improve learning by up to 400%. Unfortunately, for a lot of medical device companies, it's hard to actually see how their quality system fits together.
For these companies, processes like risk evaluations, change management, or verification rely on tribal knowledge. Over time, the complexity of these quality systems overwhelm teams and create enormous amounts of stress and organizational risk.
Current medical device industry standards and regulations like ISO 13485:2016, FDA 21 CFR Part 820, EU MDR/IVDR are all moving towards placing a stronger emphasis on the device maker's ability to demonstrate closed-loop traceability throughout the Total Product Lifecycle of a quality system.
Despite this fact, our 2020 State of Medical Device Report revealed that nearly half of all medical device professionals cannot demonstrate closed-loop traceability (CLT) in their quality system. Of those that can demonstrate CLT, one in three say it takes substantial effort to do so.
Achieving traceability has historically consisted of hours, days, or even months spent updating spreadsheets, cross-referencing items, all while exposing companies to new, uncontrolled risk and adding enormous personal stress and organizational risk.
Imagine if you could cut that time down to minutes. And eliminate added risk while doing so.
Seeing the connective tissue of your QMS does not come in a click of a button… until now that is.
Greenlight Guru Visualize
Today, we couldn't be more excited to launch Greenlight Guru Visualize, providing a network view of a medical device company's quality system powered by machine learning and natural language processing capabilities.
This increased visibility enables teams to efficiently navigate through their quality system, see important relationships between subsystem quality processes, and understand the downstream impacts of any change, so that decisions can be made based on data-driven insights.
Greenlight Guru Visualize removes the complexity and burden of achieving traceability by enabling you to see your quality system in a transformational way.
Visualize is a new paradigm in how medical device companies will see, understand, explore, and communicate the world of quality.
The ability to leverage full traceability throughout the quality system facilitates a proactive and preventative approach for companies to take their product and business to new heights; all while serving the greater purpose of the industry - to deliver true quality medical devices that improve the quality of life.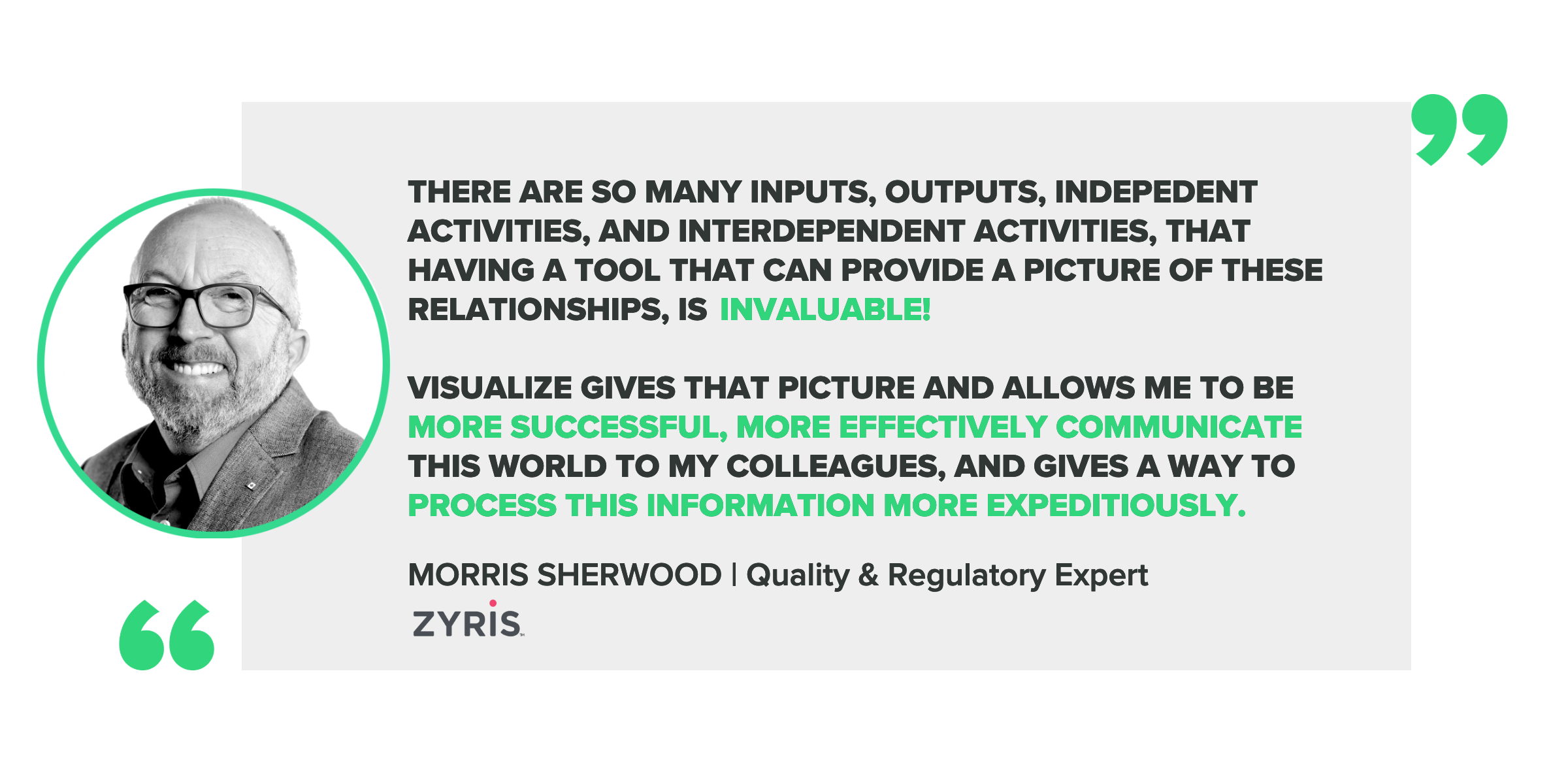 James Wu, a Greenlight Guru customer, also shares, "Visualize allows me to quickly see all documents and tasks related to the change order and navigate to the desired document. I am looking forward to using the Visualization feature as another view of how design control items are linked to each other."
After years of ideation, development, design, testing, and more, we could not be more excited to bring our modernized solution into the hands of our users. As we continue to innovate our industry-leading medical device QMS (MDQMS) platform, we continue to help medical device companies bring safer and more effective medical devices to patients, faster. This is the future state of medical device quality management.
And Visualize is only the beginning.
Welcome to the new view of quality.