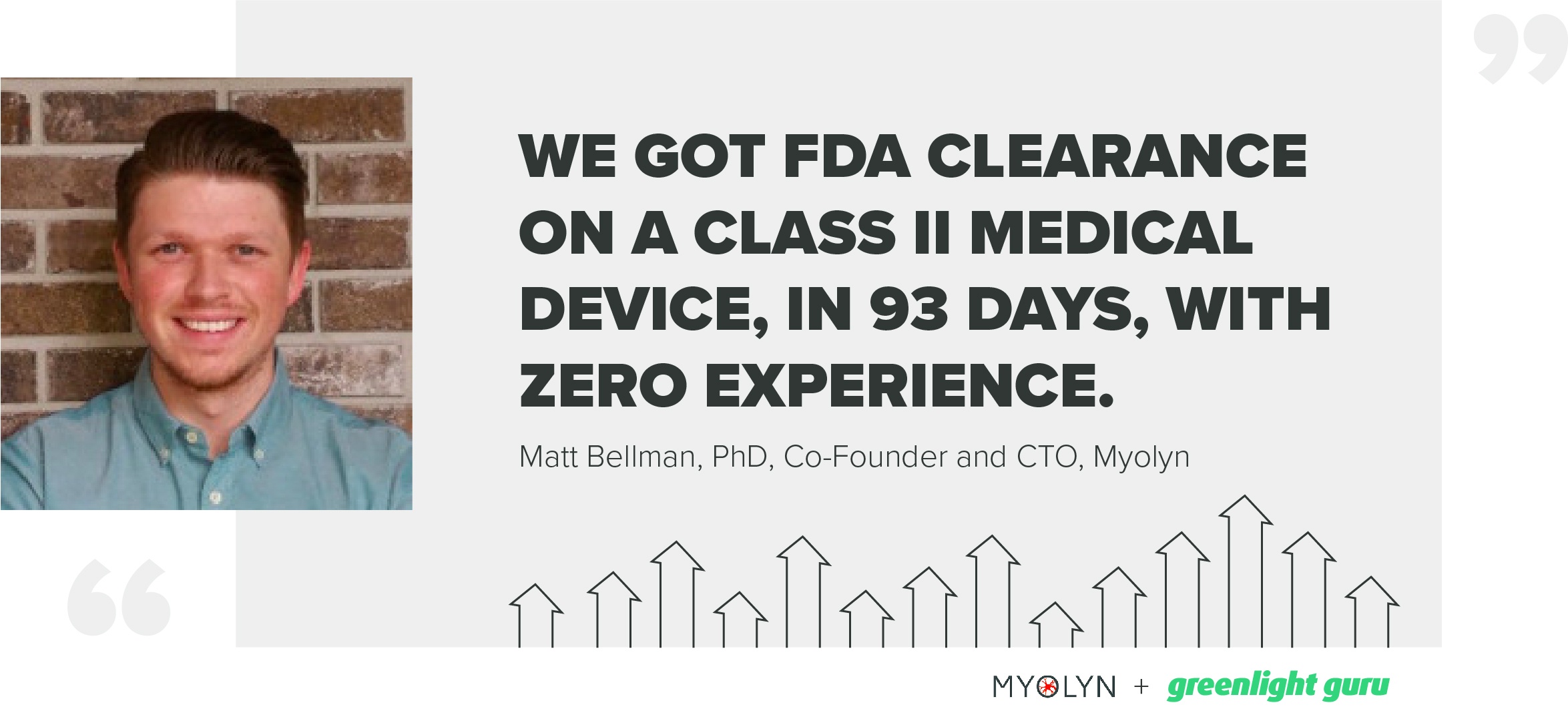 For any startup medical device company, the road to FDA 510(k) clearance can be fraught with any number of pitfalls that may make clearance take a long time. In fact 69% of 510(k)'s are rejected their first time.

Not so for MYOLYN, a startup based in Florida.

From early on, co-founder and CTO Matt Bellman was concerned with ensuring that they had a great system in place for quality management. Having heard many horror stories of the perils that many medical device startups can come across, it was important to them to tread carefully.

It turns out that doing so paid off. MYOLYN received 510(k) clearance 93 days after applying - an impressive fete for any company. We sat down with them to find out a bit more:
About MYOLYN
Co-founders Matthew Bellman and Alan Hamlet established MYOLYN in 2013 during their engineering PhD studies at the University of Florida. Matt spent years researching the biomechanics of the human body and how to apply functional electrical stimulation (FES) in order to improve the health and functional ability of people with paralysis.
During his research, he developed new stimulation techniques and control algorithms that result in a more powerful and efficient cycling workout for people with paralysis. The result is MYOLYN's first product: the MyoCycle.
MYOLYN has two models of this device, one for home and one for professional settings such as physical therapy offices.
Challenges faced
As with many other medical device startups, Matt says that the quality and regulatory environments were a steep learning curve. They realized that there is a heavy requirement for compliance, but it is difficult to know where to begin, or what to know.
From early on, MYOLYN worked with a couple of consultants, however they found that those consultants didn't seem to understand the needs of a small medical device company. The consultants were more used to working with larger, more established companies and catering to the needs that they have.
Matt was determined to find a software solution to help them, particularly as he was aware of their need for simple change control and easy collection of electronic signatures.
Matt knew that they would need to sign off on a lot of things, and having to track everyone down is challenging and time-consuming. He came up with a few requirements that he needed to see met in order to choose a solution.
Choosing a solution
Matt's criteria for a quality management solution were the following:
The solution must be electronic. They could not mess around with the logistics of a paper-based system.

They needed easy change control and electronic signature-gathering.

The solution must be ready "out of the box" and easy to use.

The solution must be able to do some hand-holding and help them through getting all compliance requirements.

The solution must be suitable for a small company today with the ability to scale with the company as they grow.
MYOLYN came to Greenlight Guru after searching the internet, talking with advisors and looking at several other options which included trying to go it along with just consultants.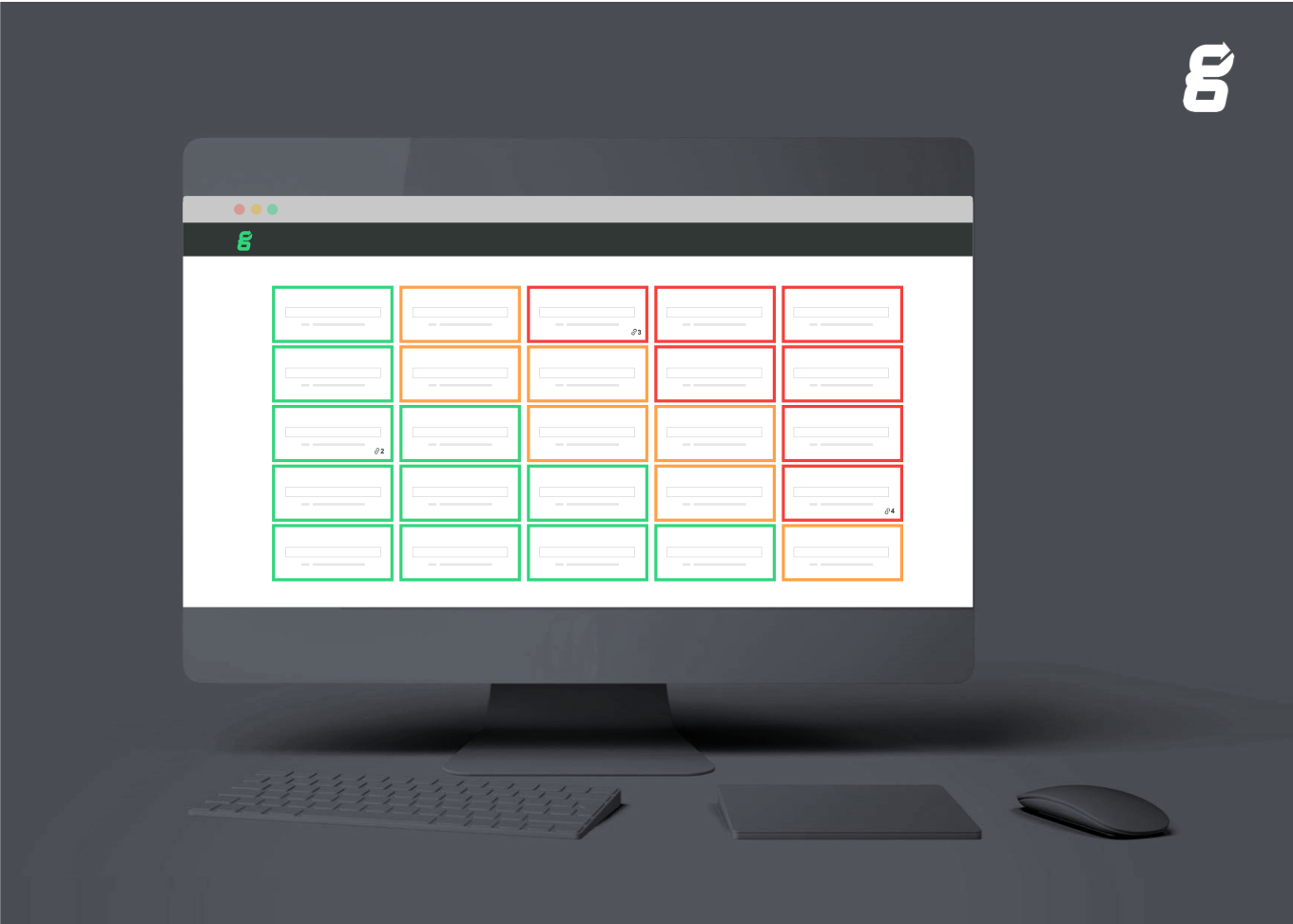 Click here to learn more about Greenlight Guru's Risk Management Software
Implementing Greenlight Guru
One thing that stood out to Matt when it came to implementing Greenlight Guru as a solution was how easy and smooth the process was to implement. They acquired the system and full QMS templates, which they customized to suit their processes. They were able to have the whole system and templates implemented in just a couple months which was much quicker than he thought it would be.
Within their company, the software is used on a daily basis by engineers and the two co-founders. They have found that using the document management module daily and the risk management module every couple of weeks or so really helped them to stay on top of the compliance requirements.
Quick FDA 510(k) clearance
Along with the Greenlight Guru software, MYOLYN also used our consulting services, with the Greenlight Guru Customer Success Team giving input over a six month period. This helped to ensure that the company stayed on track with setting up its procedures and preparing its 510(k).
MYOLYN applied for its 510(k) in January of 2017 and received it 93 days later in April. The founders were pleasantly surprised at how smoothly the process went - it was much better than what they'd heard from others they might expect. In fact, this is much better than average clearance times, which are currently somewhere around 177 days.

Matt feels that using Greenlight Guru played a pivotal role in that quick clearance. All documentation was in one place and he was able to quickly and easily print out the design history file and risk management documentation to include with the submission.
The FDA was particularly taken with how thoroughly the company had considered risk scenarios.
For a small startup, this quick clearance can make a world of difference in terms of getting a product to market within the budget and timeframe needed.
The 93-day clearance is virtually unheard of for new companies with no background in the regulatory environment, so it is quite an achievement for MYOLYN.
The time they saved on their submission meant they had an additional three months of generating revenue and not burning additional cash.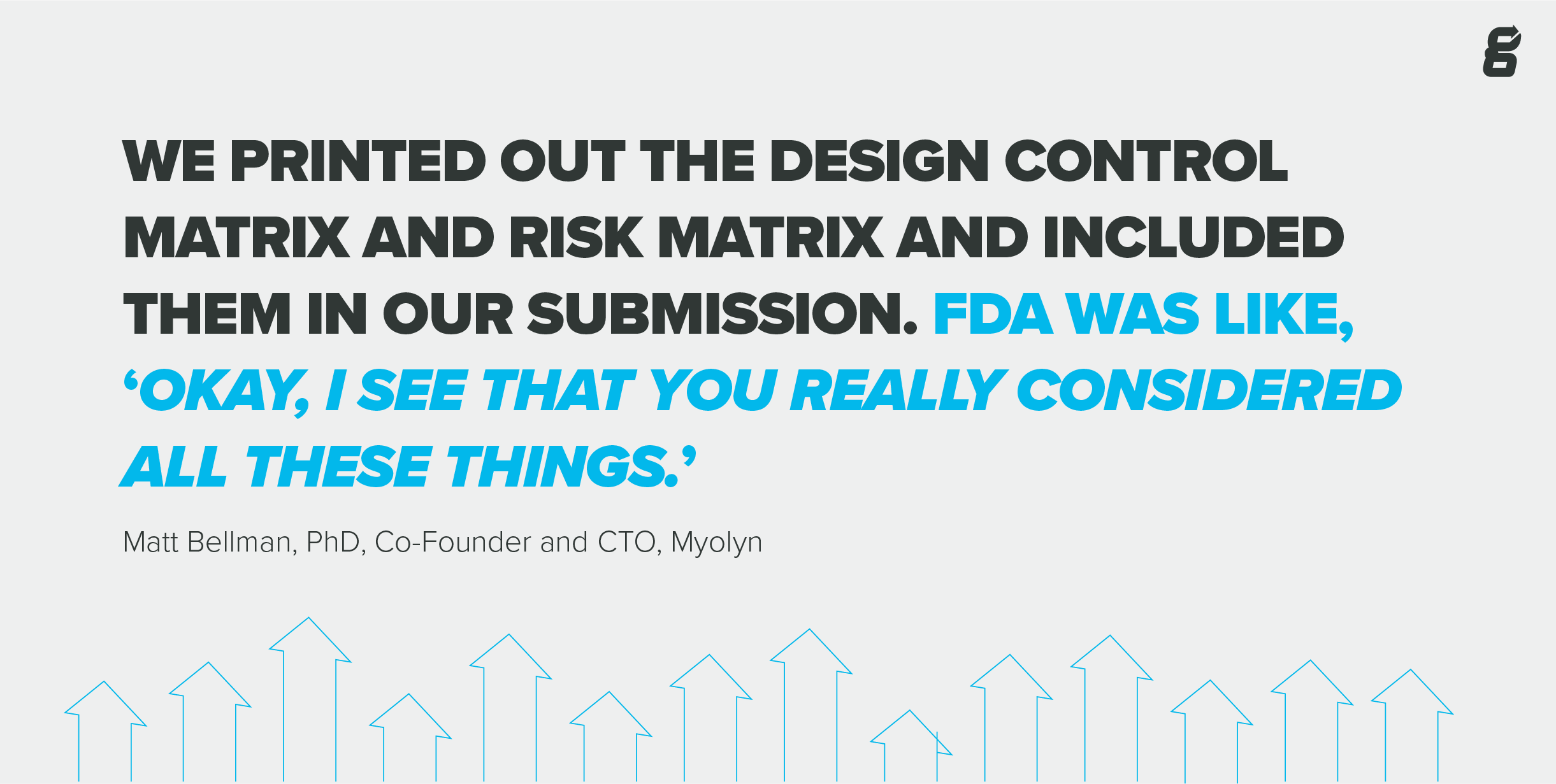 Moving forward, they are using Greenlight's Grow software, particularly to input and monitor customer feedback. Again, they enjoy the ease with which they can meet regulatory requirements, fill in blanks and achieve true quality by having all the information they need in the system and connected. They look forward to continuing to work with Greenlight Guru to make further developments, advance the success of their device and keep quality at the forefront of what they do.